Thank you for visiting LaydBack.com and all your support as customers, sponsors, fine artists, contemporary craftspeople, musicians, and exhibitors with unique offerings! Now more than ever Made in the USA and buying from American Entrepreneurs benefits us all!
ARTISTS AND SPONSORS CAN APPLY ON OUR APPLY & SPONSOR PAGES. (see details on our Apply/Events/Venue Maps pages)
Special Thanks to DirecTV, Disney, Resort Vacations and Reborn Cabinets for their consummate support and sponsorship!


Visit our Facebook page to view past & current events! May you always enjoy beautiful art and inspiring artists!
Scroll down on each page to view content!

"Many Thanks to Emmy Award Winning Mark Hovater of DVCREW.TV!"
Click on this Link to watch Huel Howser's video finale visit at Paseo Colorado, Official Host Location to The Paseo Art Shows R.I.P Huell – "California's Gold!"
**************************************************************
**************************************************************
See Artist Applications on our Apply Page
**************************************************************
**************************************************************
The 2014 "Paseo Arts & Holly Fest" will take place at The Paseo Colorado in Pasadena, CA. on December 13-14.
Hours: 10-5 Saturday and 11-5 Sunday.
The "Paseo Arts & Holly Fest" is Pasadena's Premier Holiday Shopping Event on the famous "Rose Parade Route" on Colorado Blvd. This artistic and scenic venue was featured by Huell Howser and will provide a great "end-of-the-season" chance to find great seasonal "Arts & Holly" creations for the last minute art lovers & shoppers! This wonderful holiday destination center caters to all the surrounding cities and features dining, entertainment, nearby residents and the lucky locals who live on-site in beautiful high-rise luxury homes & condos. Join us along with all the visitors on vacation, out of school, attendees to Pasadena Civic & Convention Center events and travelers from around the world to visit Pasadena! Come enjoy the sights, sounds, smells, tastes and celebration of the holiday season, not to mention the beautiful art vista veranda and majestic mountain views! Remember to mark your calendar for Saturday, Dec. 13 & Sunday Dec. 14, Admission is Free! Go To www.PaseoHollyFestival.com or www.LaydBack.com for more information and feel free to call or Festival Hotline at (909) 941-7100.
2014 TV Spot Video – Paseo Arts & Holly Fest
RECENTLY PAST EVENTS
**************************************************************
**************************************************************
The 2014 "Summer Sun & Art Fest" along with "Cruise The Pike" Classic Car Show took place at The Pike in Long Beach CA. on August 9-10, 2014 and coincided once again with the Long Beach Jazz Festival next to The Pike Grand Ferris Wheel & Rainbow Lagoon!
Last year we made the Front Page thanks to "Everyone" who made this show happen!!!
Special thanks to "The Walt Disney Studios" who provided the new Need For Speed Blu-Ray Digital DVDs for "Cruise The Pike" Charity Raffle!
Cruise The Pike was on August 10, 2014 from 3-6pm and we are grateful to those who donate to JDRF, National Kidney Foundation and the Cool Art, Food, Music, Sponsors and Classic Cars at the Summer Sun & Art Fest! Visit www.CruiseThePike.com or www.LaydBack.com for more information or call the Festival Hotline at 909-941-7100 for more info on next years show taking place on August 1-2, 2015!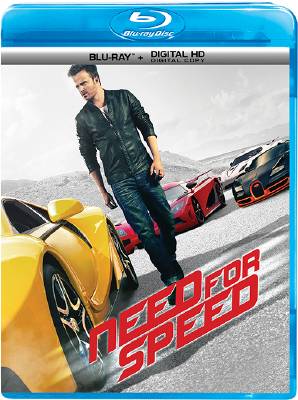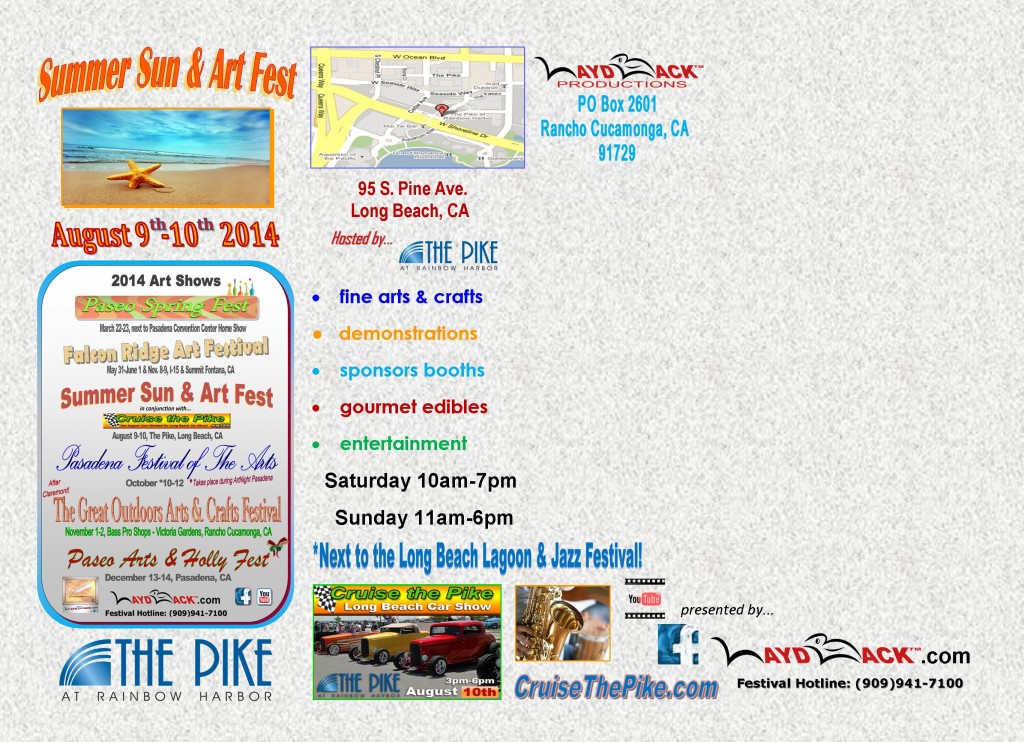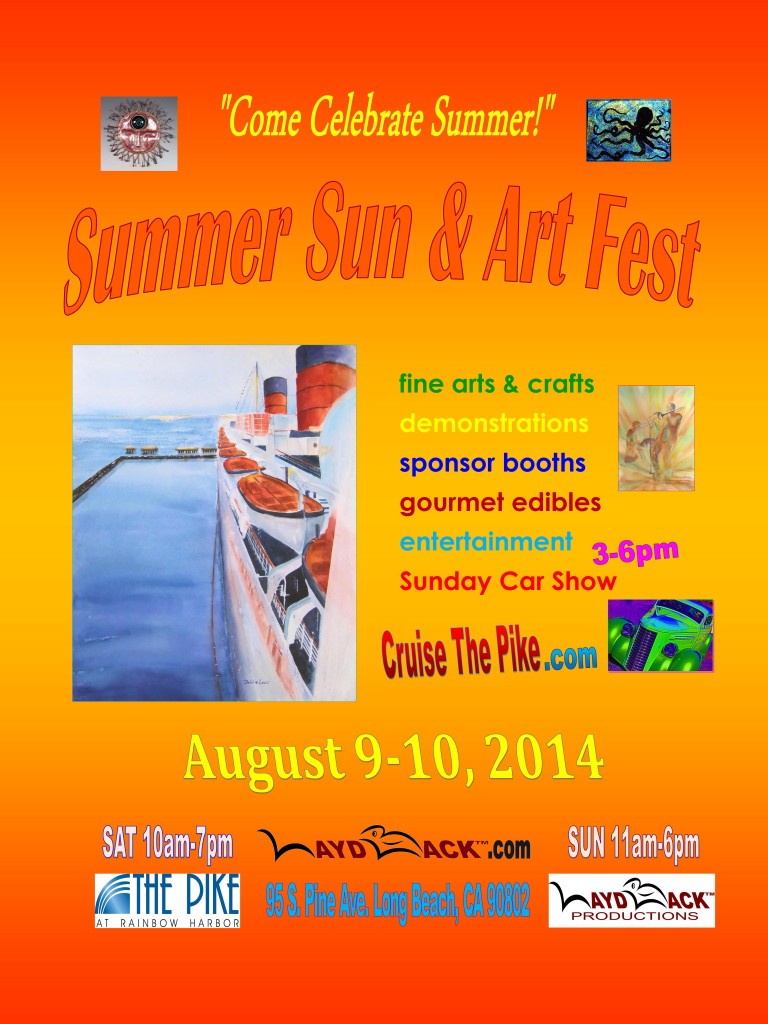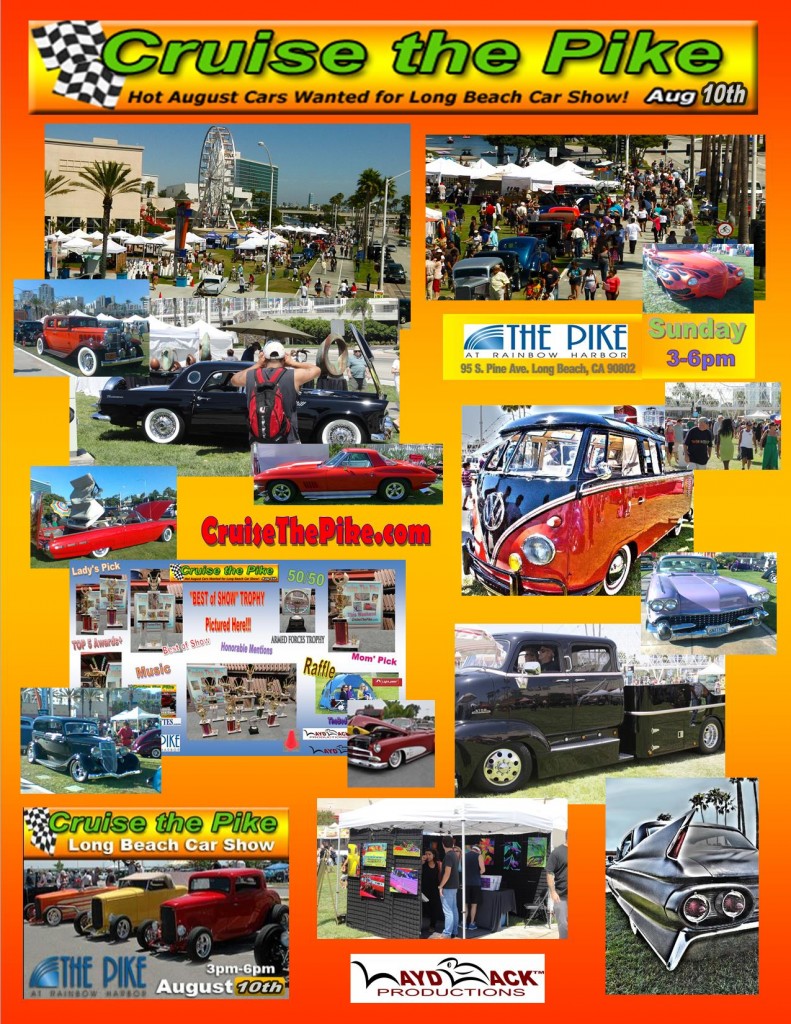 The 2014 Pasadena Festival of The Arts will took place on October *10-12 and previewed 6-10pm Oct.10 *ArtNight Pasadena that started a Citywide Art Month & Art Weekend Celebration!
The 2014 "Pasadena Festival of The Arts" was on October *10,11 & 12 previews from 5-10pm Oct.10, during *ArtNight Pasadena and started a Citywide Art Weekend and Art Month Celebration! Ten's of thousands of art patrons converged on Pasadena to enjoy the fine art museums, festivals and cultural events that promote modern art, music, and contemporary craft with the rich history of this truly iconic American city. The festival is located near City Hall and next to the Pasadena Convention & Civic Center at Paseo Colorado, 280 E. Colorado Blvd. Pasadena, CA 90802 and consisted of new and experienced artists, craftsmen, sponsors, unique offerings, musicians, and entertainers to inspire us all. Many exhibitors came from art & music schools and have become professional and traveling artists and entrepreneurs. We were honored to welcome so many talented artisans who will be traveling from both near and afar to display their fun, fanciful, sophisticated and cool creations. The show typically takes place on or around Friday Oct 10, 5pm-10pm, Saturday Oct. 11, 10am-6pm and Sunday Oct. 12, 11am-6pm and is free to the public. Visit www.PasadenaFOTA.com, www.LaydBack.com, call our Festival Hotline at 909-941-7100 or send us an email to Info@LaydBack.com for more information.
2014 TV Spot Video – Pasadena Festival of The Arts
Click on this Link to view the TV/Video Spot for the Pasadena Festival of The Arts
**************************************************************
**************************************************************
THE GREAT OUTDOORS ARTS & CRAFTS FESTIVAL
(see details on our Apply/Events/Venue Maps pages)
The Great Outdoors Arts & Crafts Festival will feature "Outdoor-Themed" juried fine arts, handcrafted works of art, unique retail offerings and gourmet edibles to be "different from and yet compliment" Bass Pro Shops. Musicians are also welcome to apply for space, demonstrate, perform, sell and market their music with the artist/music/food application. This beautiful and bustling backdrop will be host to wonderful artists, patrons, collectors, holiday shoppers and marvelous majestic mountain ranges. The festival will consist of a variety of selected categories and highlight artisans that handcraft and produce their own original creations along with select sponsors and one-of-kind products unlike retail Bass Pro Shops offerings.
USO & American Veterans will receive $25 from each entry and/or space occupied at The Great Outdoors Arts & Crafts Festival taking place at the Bass Pro Shops – Victoria Gardens on November 1-2. Thank you to All Veterans and their families for their sacrifice!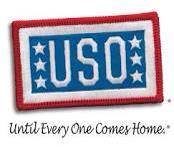 Artist, Music & Food Applications can be downloadable on the APPLY page and
Sponsors may apply by downloading applications on the SPONSORS page.
The Great Outdoors Arts & Crafts Festival will be held at 7777 Victoria Gardens Lane, Rancho Cucamonga, CA 91739, just above Interstate 10 & directly next to Interstate 15 Freeway, in the fantastic and totally unique Victoria Gardens. Due to it's location, the VG-Bass Pro Shops is one of busiest shopping destination centers in the world! International visitors, US travelers and regional Southern Californians have come to enjoy this high-traffic area with established residents, newly constructed community housings developments and exclusive local estate home owners.
THE 2014 APPLICATIONS for ARTISTS AND SPONSORS CAN BE DOWNLOADED ON OUR "APPLY" PAGE & "SPONSORS" PAGE. (see details on our Apply/Events/Venue Maps pages)